Germany released its first China strategy this week, which calls Beijing a "systemic rival" and stresses the need for Europe's largest economy to reduce economic dependence on its largest trading partner.
Analysts tell VOA the policy shift outlined in the 64-page report that notes "China has changed" highlights Germany's attempt to be more "prudent" in its economic relations with Beijing. They also assert that the plan's focus on the Indo-Pacific and the need to step up military cooperation shows Germany's recognition of the link between security in Asia and Berlin's interests.

Ian Chong, a political scientist at the National University of Singapore, said the strategy is "a reflection of some of Germany's thinking following the war in Ukraine," and he said it shows Berlin has learned economic interests can't necessarily help to maintain peaceful relations with certain countries.
Geopolitical risks
In the Strategy on China, which was released Thursday, Berlin calls on German businesses to include geopolitical risks in their decision-making process and warns that companies that are particularly reliant on the Chinese market will have to "carry the financial risk more heavily themselves" in the future.
Berlin says it wants to ensure its economic relationship with Beijing becomes "fairer, more sustainable and more reciprocal." Germany is also looking to adjust export control lists to safeguard new key technologies.
Speaking at a news conference Thursday, German Foreign Minister Annalena Baerbock emphasized that while Germany needs to pursue economic diversification, it doesn't plan to hamper China's economic development or its own.
China's Foreign Ministry Friday said Berlin's call for reducing dependency on China is a form of protectionism and the two countries are "partners rather than rivals."
"We believe that to engage in competition and protectionism in the name of de-risking and reducing dependency, and to overstretch the concept of security and politicize normal cooperation will only be counterproductive and create artificial risks," said Chinese Foreign Ministry spokesperson Wang Wenbin during the daily press conference.
From Trans-Atlantic to Indo-Pacific
Aside from economic ties with China, the strategy also highlights the impact Beijing's relationship with Moscow has had on Berlin's position, especially since the war in Ukraine.
In its report, Germany notes that "China's decision to further its relations with Russia has direct security implications for Germany."
One place that will have implications is the Indo-Pacific.
The report says Germany will expand its "security policy and military cooperation with close partners in the Indo-Pacific," adding that the move underscores its commitment to preserving the rules-based international order.
"It is in Germany's interest to protect global public goods in the Indo-Pacific in the long term," the strategy states.
In recent years, Germany already has begun to boost its security commitments to the Indo-Pacific. In 2021, Germany deployed its first warship to the South China Sea in almost 20 years, and in 2022, it sent 13 military aircraft to join military exercises held in Australia.
According to Reuters report earlier this week, Germany will send troops to participate in a joint military exercise in Australia for the first time.
"It is a region of extremely high importance for us in Germany as well as for the European Union due to the economic interdependencies," Germany's Army Chief Alfons Mais told Reuters in an interview published on July 10. The interview was released just before troops were to leave for Australia.
National University of Singapore's Chong said the commitments Germany has made in its strategy reflect its understanding of the link between security in Asia and Germany's interests. "As part of this recognition, Germany has been trying to demonstrate that it's an active and interested partner that provides security benefits," he said.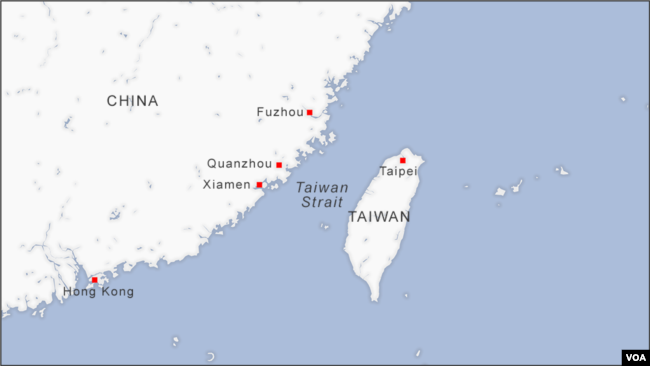 Taiwan Strait's importance
One key issue in the Indo-Pacific region referenced in the strategy is maintaining the status quo in the Taiwan Strait, one of the region's biggest flashpoints. In its report, Germany emphasized it is working for de-escalation around Taiwan because security in the Taiwan Strait is "of crucial importance for peace and stability in the region and far beyond."
"The status quo in the Taiwan Strait may only be changed by peaceful means and mutual consent," the Strategy on China said, adding that military escalation also would affect German and European interests.
China claims democratically ruled Taiwan is part of its territory and has dramatically increased the frequency of fighter jet sorties and military exercises around the island over the past year.
Since July 9, China has sent 131 military aircraft and 52 naval vessels to areas around Taiwan, and some came so close to the island's shore that Taiwanese defense officials characterized the moves as "harassment."
Sari Arho Havren, an associate fellow at the Royal United Services Institute, told VOA that with Germany's deep dependence on Chinese trade and supply chains, military escalation in the Indo-Pacific — specifically in the Taiwan Strait — would be a serious risk.
"The status quo of supporting allies in the region is in Germany's interests," she said.
NATO expansion?
And while Germany doubles down on its commitment to the Indo-Pacific region, NATO has also been debating the prospect of increasing its presence in the region. This topic was front and center during the NATO Summit this week in Lithuania.
The security alliance has floated the idea in recent months of opening a liaison office in Japan, and leaders from Japan, South Korea, Australia, and New Zealand were all invited to attend the summit, the second time that leaders from four Indo-Pacific states took part in the event. Their presence and criticism of China that came up during the summit triggered an angry response from Beijing.
Earlier this week, the Chinese mission to the European Union voiced Beijing's opposition to what it called NATO's expansion into "the Asia-Pacific region." In response, the U.S. Ambassador to NATO Juliane Smith said, "We're not adding members from the Indo-Pacific."
What NATO is doing, she said, is "breaking down barriers between America's Atlantic allies and America's Pacific allies to look at common challenges."
Some analysts told VOA there is a clear determination among NATO member states to strengthen cooperation and coordination with the four Indo-Pacific states that have become regular participants in NATO summits.
"NATO members don't shy away from strengthening cooperation with countries in the Indo-Pacific, and this is how the alliance contributes to maintaining peace and stability in the region," said Zsuzsa Anna Ferenczy, an assistant professor at the National Dong Hwa University in Taiwan.
Political Scientist Chong pointed out that Indo-Pacific countries can benefit from the increased presence of Germany and other NATO member states in the region because their engagement on security issues can provide regional states with more options as they try to navigate the intensifying U.S.-China competition. Additionally, Chong said NATO's coordination with Japan and South Korea can help deter more risky actions by China.
Source : VOA News