Nestled in the southern part of Thailand, Krabi province is known for its beautiful islands, white sandy beaches and crystal clear water. However, Koh Klang village, located on the mouth of the Krabi River, does not offer the same attractions.
Imagine my surprise when the hua tong (traditional long-tail boat) I rode cruised down a brown-colored river and passed a mangrove forest. It was not the Krabi I expected.
After a few minutes boat-ride, I saw wooden houses floating on the water. It was clear to me that Koh Klang was different from the other islands in Krabi.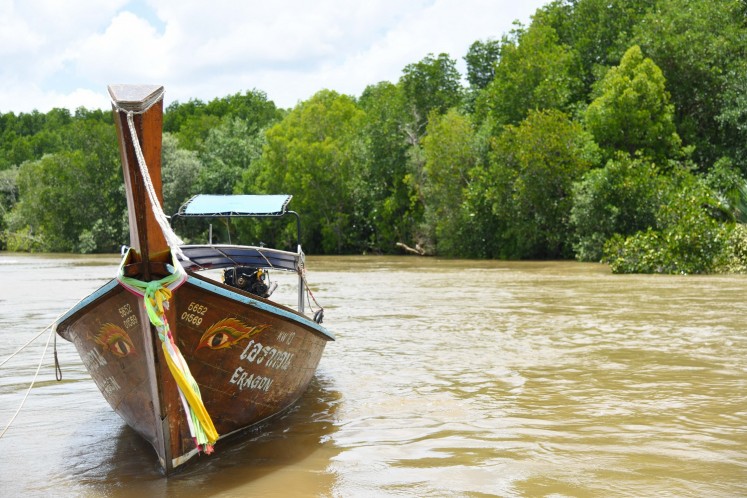 To reach Koh Klang, tourists need to ride a 'hua tong' (traditional long-tail boat). (Thai AirAsia/Supawas Inthip (Ohm))
I had never heard about Koh Klang until the ASEAN Travel Journalist Camp, an event organized by the Thai Journalists Association and Thai AirAsia to commemorate the 50th anniversary of ASEAN.
After landing in Koh Klang, I learned that the village had started a community-based tourism project ten years ago, educating the residents on how to handle tourists.
Moreover, the fishing village is home to around 5,000 residents and 90 percent of them are Muslim. Here, tourists need to follow restrictions, such as not consuming alcoholic beverages and pork dishes. Meanwhile, women are required to wear modest attire.
But the restrictions did not stop me from having fun.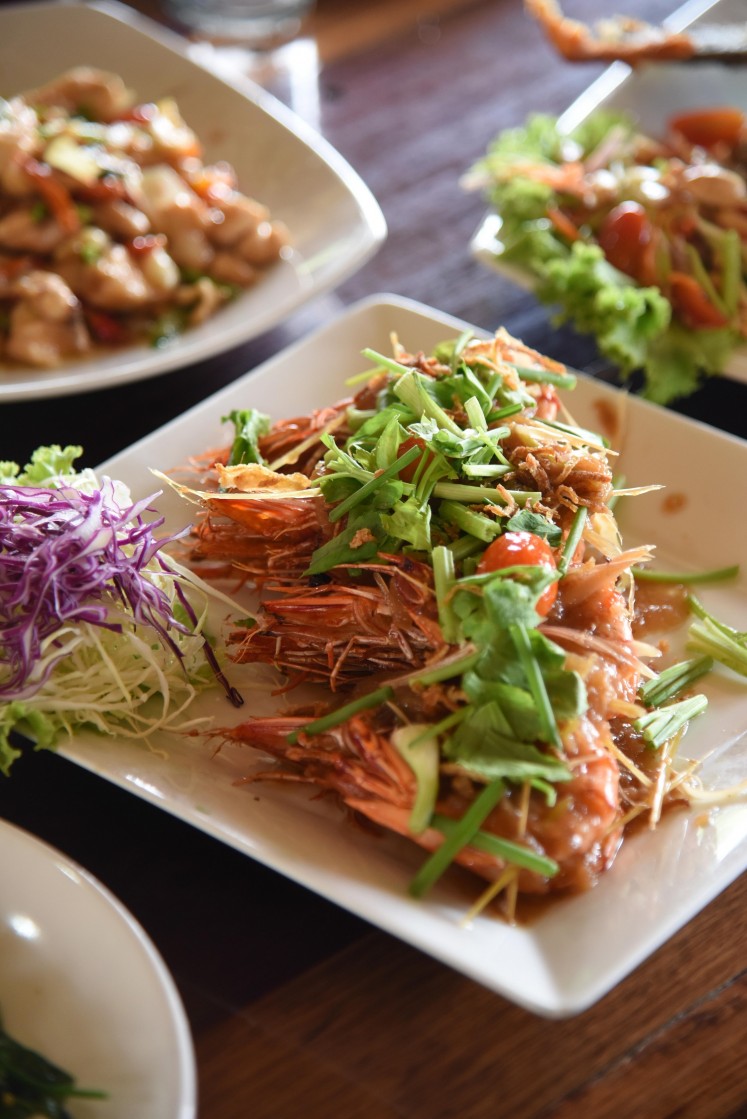 One of the seafood dishes served at Baan Ma-Yhing riverside restaurant. (Thai AirAsia/Supawas Inthip (Ohm))
The journey kicked off with a seafood party at Baan Ma-Yhing riverside restaurant. The fresh seafood was cooked in Thai style, making all the journalists on the trip smile from ear-to-ear.
Feeling satisfied, and a tad sleepy, we then walked to our homestay, called Kidthung Cottage.
Arriving at the homestay, I felt like I was transported into a scene from the Malaysian animated series Upin and Ipin. Situated next to the village school, the two-story wooden-house was surrounded by a garden, presenting a peaceful ambiance. Suddenly, time felt like it was slowing down.
I spent the rest of the afternoon learning about Koh Klang, including visits to the rice factory, the long-tail boat center and a rice field.
The activities were offered by the village as part of their community-based tourism project. Although the activities on offer were different from my daily routine, I felt content.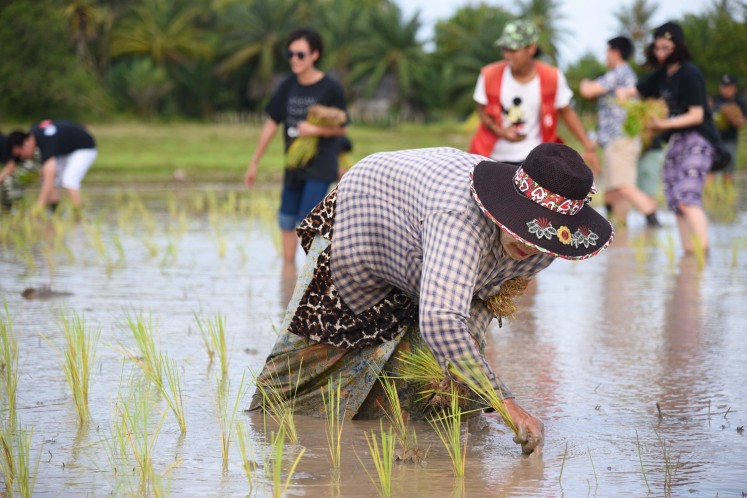 A resident of Koh Klang shows ASEAN journalists how to do rice farming. (Thai AirAsia/Supawas Inthip (Ohm))
At night, Paramatta Chuaykarn (Matt), owner of Kidthung Cottage, told The Jakarta Post that the three attractions of Koh Klang were the food, activities and laid back way of life.
Matt said that he often encountered people who came to Koh Klang to escape from the chaotic life of the city.
"They do not want to do [any activities, only relax]," he said.
I nodded in agreement. As I looked up to the sky, seeing stars, I made a mental note. Although there is no five-star hotel or white sandy beach in Koh Klang, I put the village on my list of places to revisit. One day, when things go south, I guess I would revisit this area in southern Thailand to escape from the usual chaotic city life.