Japan has long been held up as a shining example of integrity, assured quality and reliable products.  But the deepening scandal at Kobe Steel over falsified figures could further tarnish the Made in Japan brand.
Kobe's troubles started when it admitted last weekend to faking data about the quality, strength and durability of some of the materials it delivered to more than 200 companies including Boeing, Nissan and Toyota.
On Friday it said the number of firms involved had risen to 500. The news has wiped out about $1.8bn (£1.3bn) off Kobe Steel's market value this week.
But with at least half a dozen major Japanese companies admitting to fraud and misconduct in as many years, questions are being raised over why this keeps happening and if there's a systemic problem in Japan.
'Cutting corners'
Experts say the long term slowdown in economic growth from the 1990s onwards has been a major contributing factor. It has forced Japanese firms to change their business models, and this appears to have taken its toll.
"Large corporations used to live in a stable, predictable and growing market, but things have changed and some companies may have resorted to cutting corners," says Takuji Okubo, managing director and chief economist of Japan Macro Advisors, in Tokyo.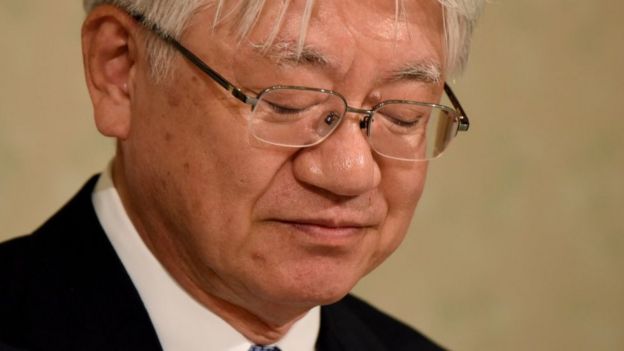 Until two decades ago, Japanese firms were focussed on growth strategies but the realisation that their economy would no longer grow as strongly anymore meant companies had to concentrate on restructuring, cost-cutting and extreme efficiency.
Speaking to the BBC, Martin Schulz, senior research fellow at Fujitsu Research Institute in Tokyo says these painful adjustments have seen some companies struggle "to adjust to the new rules of the game".
The push to improve efficiencies made management desperate to show positive results, sometimes even testing the limits of quality control, he says.
Mr Schulz adds core-employees and managers have been stretched to the limit, which in some cases, resulted in overwork and misconduct.
But the need to open up new markets overseas to boost profits has created other problems for Japanese firms, especially at their subsidiaries abroad.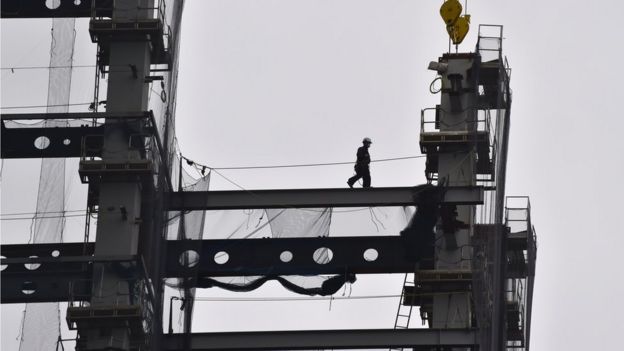 Florian Kohlbacher, director of the Economist Corporate Network for North Asia, says some companies tried to grow too quickly by expanding overseas without having enough experienced managers to supervise operations.
Detecting Fraud
The misconduct at Kobe Steel follows scandals at carmakers Nissan Motor and Mitsubishi Motors, as well as car airbag-maker Takata Corp, which filed for bankruptcy in June after a global recall sparked by 16 deaths and many injuries.
Just two weeks ago, Nissan Motor recalled 1.2m vehicles that had been certified by unauthorised technicians.
And the electronics giant Toshiba Corporation is still reeling from the consequences of an accounting scandal in which its profits were inflated.
Despite the prevalence of such high profile cases, experts say quality and compliance remain paramount in Japan.
But they still expect more scandals involving fraud and misconduct to be uncovered in future.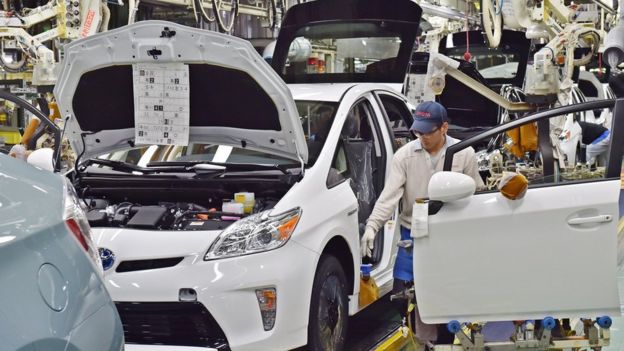 Mr Kohlbacher says this is partly because new technology such as the internet of things and sensors have made it easier to detect wrongdoing, errors and fraud, while digitisation has helped to spread information about problems and improve transparency.
While it is still unclear how the data tampering at Kobe Steel was uncovered, "in a more transparent corporate environment, companies have to come clean on mistakes and misconduct much earlier," says Mr Schulz.
Expect More Scandals
Furthermore, more fraud and misconduct scandals are also expected to be uncovered as a result of laws to protect whistleblowers that came into effect in 2006.
The most explosive case came to light five years later when Michael Woodford, the British president of Olympus, became the most senior corporate figure in history to blow the whistle on his own company.
His revelations uncovered a $1.4bn (£880m) accounting fraud scandal in which the Japanese medical and equipment firm hid investment losses dating back to the 1990s.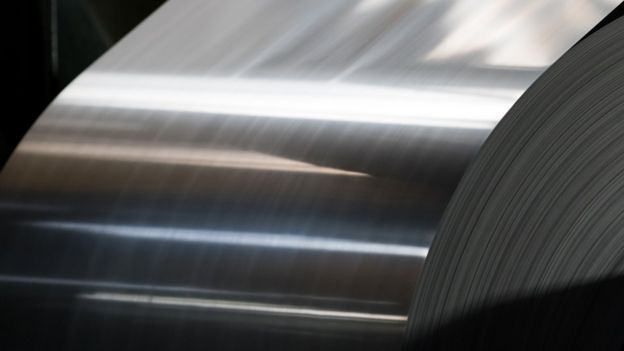 Mr Kohlbacher says more people have reported wrongdoings since the laws were enacted but it is difficult to confirm exactly how many people have been able to use the legislation to raise the alarm about wrongdoing in their companies.
And debate still rages in Japan on whether whistleblowers are adequately protected because the laws do not provide for penalties against companies that punish staff by dismissing or demoting them.
Some argue there are further safeguards from wrongdoing provided by Japan's Consumer Affairs Agency, which opened in 2009.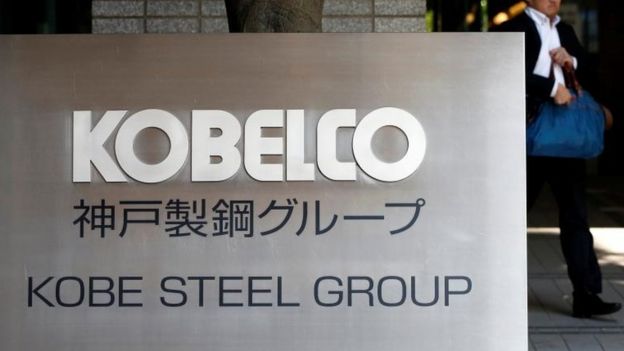 It was created following several accidents caused by substandard products and a number of food poisoning scandals including a case involving Chinese dumplings.
"Any manufacturer that had a defective product would once have been dealt with by a government ministry but the Consumer Affairs Agency took over these responsibilities," says Keith Henry from the consultancy firm Asia Strategy.
Mr Henry adds that the new reporting system focuses much more on the consumer rather than the manufacturer, with regulatory authorities willing to investigate and prosecute cases of misconduct.
Rebuilding the Brand
Some people believe the unwanted spotlight on Japanese firms could actually have a positive effect.
"There seems to be wide agreement now that just focusing on costs and increasing profitability won't be sufficient as future strategies," says Mr Schulz.
Mr Kohlbacher says he now expects "companies to have a close look at their operations and make sure they amend any problems before they turn into something major".
But some warn tougher penalties are needed for companies that fail to meet government standards because self-regulation does not always appear to work.
Citing the recent Dentsu case last week in which the Japanese advertising giant was only fined 500,000 yen (US$4,400; £3,321) for breaching labour regulations, Mr Okubo says "I think there's something very wrong here."
But rather than highlighting a systemic problem in Japan, Mr Okubo says the prevalence of misconduct cases was evidence that "corporate governance in Japan is working" because firms are reporting internal problems so that they can be dealt with.
As for companies that want to distance themselves from the fraud and misconduct, he says: "It is about time that each manufacturer stops branding itself as 'Japanese' and instead starts to build their own brand".