An online romance scam ring that duped more than 140 people out of HK$110 million (US$14 million) was smashed by a joint police operation, Hong Kong authorities said on Friday.
A total of 52 people were arrested in the ongoing operation, which began on October 18 and was mounted in Hong Kong, Malaysia and Singapore.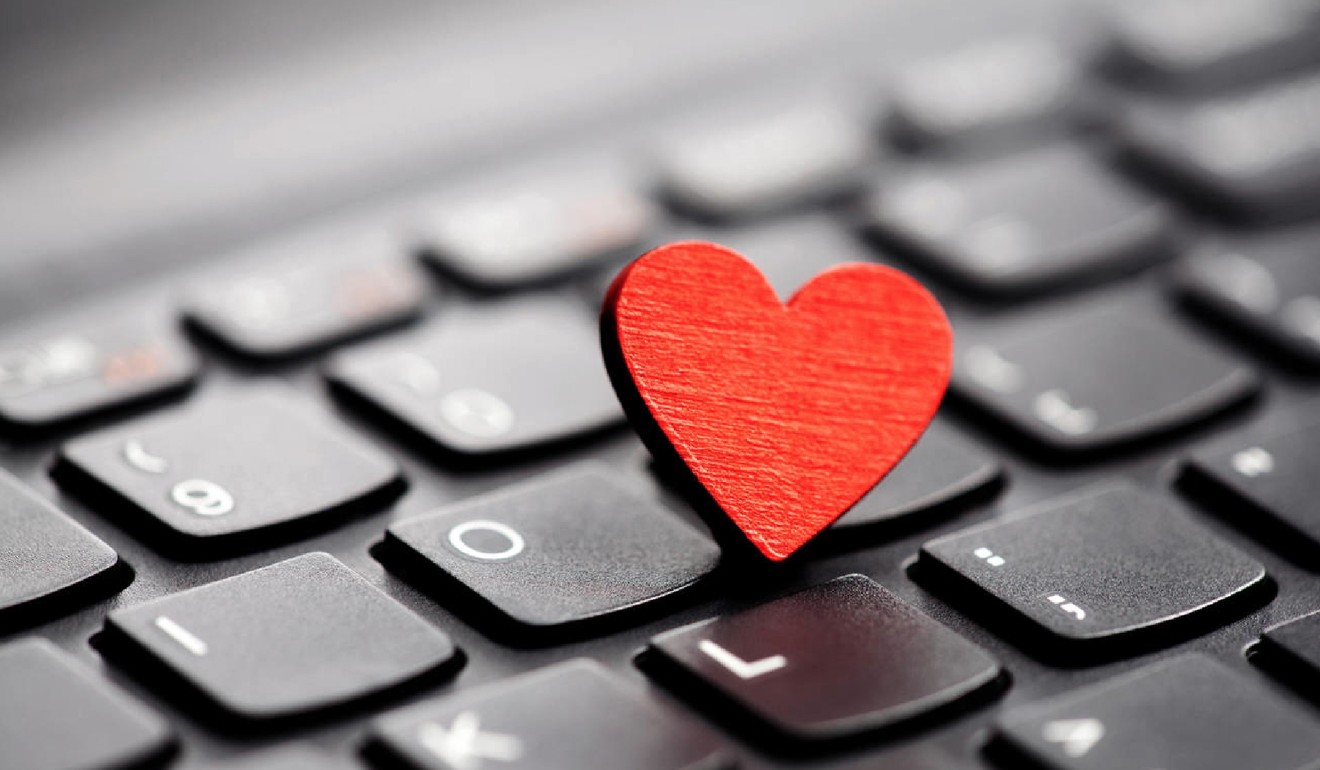 The syndicate hired translators and used translation software to communicate with victims via text messages in different languages, police said.
Investigations indicated the syndicate was headed by two African men who were among the 22 suspects rounded up in Malaysia, according to Senior Superintendent Frank Law Yuet-wing. The ringleaders and a woman, who acted as a translator, were arrested in a residential flat.
In Hong Kong, 28 suspects were arrested by officers from the Cyber Security and Technology Crime Bureau, while another two were caught in Singapore.
Three of the suspects caught in Malaysia were believed to have been responsible for laundering the swindled money, while another 16 were holders of bank accounts used to collect the funds and launder crime proceeds. Those arrested in Hong Kong and Singapore were also holders of such accounts, police said.
Chief Superintendent Joe Chan Tung of the bureau said the syndicate had duped 147 people in the three locations out of HK$110 million in total.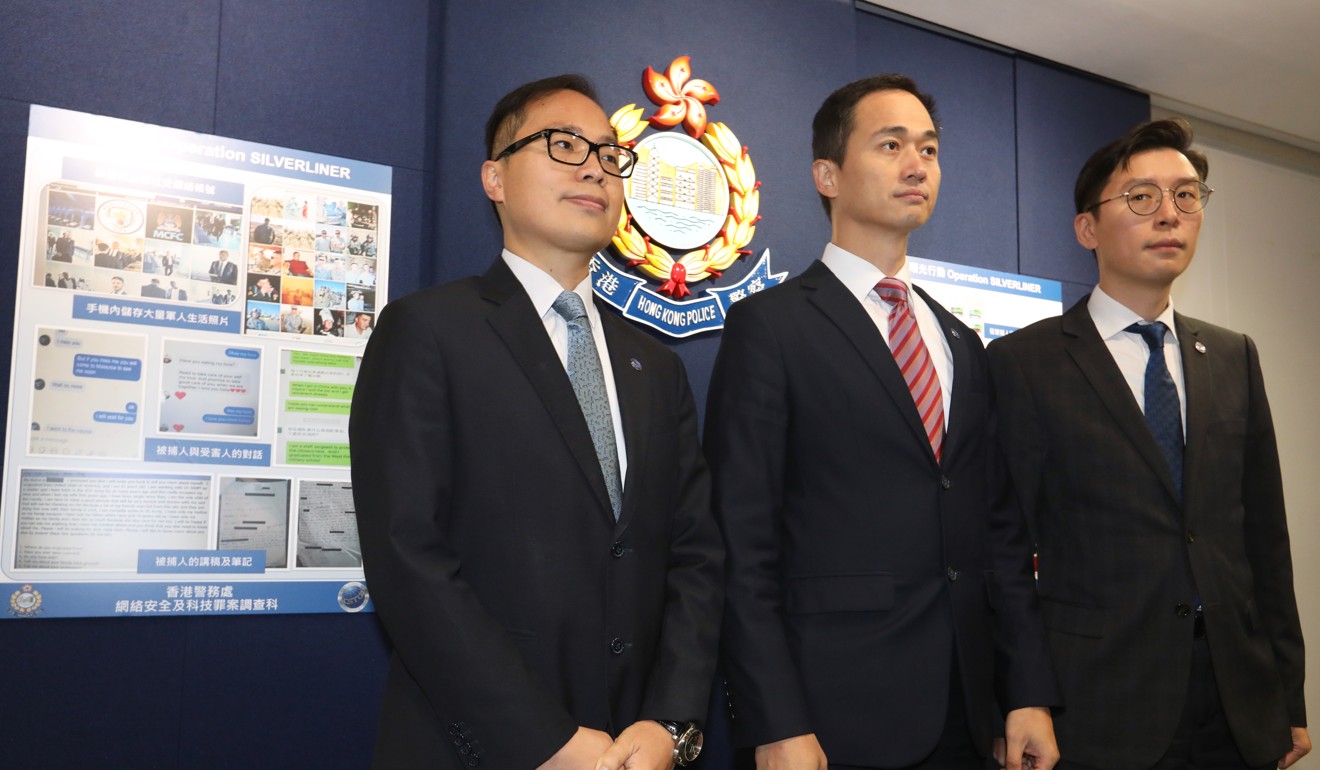 "Police believe this operation has smashed a transnational syndicate running online love scams and targeting Asians," Chan explained. "This operation was also the result of successful cooperation between Hong Kong police and overseas law enforcement agencies in the fight against online crime."
He said police would continue to work and exchange intelligence with their overseas counterparts. The force believed this syndicate had been operating for about three years.
A police spokesman said the first victim surfaced in June 2017, when she realised she was scammed and then called police.
About 101 of the victims, mostly women, hailed from Hong Kong. They were cheated out of HK$54 million, with the biggest victim – a public housing estate resident – losing HK$26.4 million in 18 months. She called police in February after losing her savings as well as millions of dollars borrowed from her family friends and banks.
In Malaysia, 38 victims were cheated out of HK$53 million, while there were eight cases in Singapore involving HK$2.5 million.
Despite the success of the operation, the fraudster behind the city's biggest individual romance scam case is believed to still be at large. The victim, a 66-year-old businesswoman, was cheated out of HK$180 million over four years by an "engineer from Britain", but investigations showed she was not a target of this transnational syndicate.
The city's longest running scam involved a finance manager who lost HK$14 million to a con artist posing as a British film director. Their online relationship lasted eight years, and the victim never met him in person. She sought help from police in April.
According to Hong Kong police statistics, internet love scammers conned 463 Hongkongers out of a total of HK$398 million in the first nine months of this year. The number was a significant increase from the 142 victims in the same period last year, involving losses of HK$78.1 million.
There were 235 victims who lost HK$109 million in the whole of 2017. In 2016, there were 114 such reports involving HK$95 million, and in 2015, officers handled 52 reports, which saw swindlers bagging HK$32.4 million.
Scammers from the syndicate posed as athletes, engineers, military personnel and businessmen from Europe and North America working in Asia. One included a man posing as a fictitious Manchester City football player. The fraudsters befriended the victims through internet platforms. After cultivating trust, they invented excuses to ask their victims to send money to designated bank accounts.Police say the requests almost always involve needing money urgently to solve a problem overseas.
The syndicate could use the bank accounts for money laundering and receiving other crime proceeds

– Lau Ka-ho, chief inspector
In addition to duping the victims into transferring money into designated bank accounts in Hong Kong, this syndicate also lured victims into borrowing access for investment and business purposes.
After securing such control, Chief Inspector Lau Ka-ho said: "The syndicate could use the bank accounts for money laundering and receiving other crime proceeds."
He said the syndicate also relied on translators and such software or communication platforms with multiple language capabilities.
The scammers could then use such translation functions to "talk with victims in their own languages", Lau added.