Indoneisa's Ministry of Environment and Forestry sealed 42 lands belonging to a corporation and one of an individual under its efforts to prevent and manage forest fires in several areas in Sumatra and Kalimantan.
"The ministry's investigators have sealed 42 company locations and one belonging to an individual in a bid to thwart the possibility of forest fires," Director General of Law Enforcement from the Ministry of Environment and Forestry Rasio Ridho Sani remarked in Jakarta, Saturday.
Most of the secured lands were located in West Kalimantan and Central Kalimantan. Lands were also sealed in Jambi, Riau, and South Sumatra. After sealing the land, the ministry will continue to conduct investigations as a follow up of the law enforcement measures.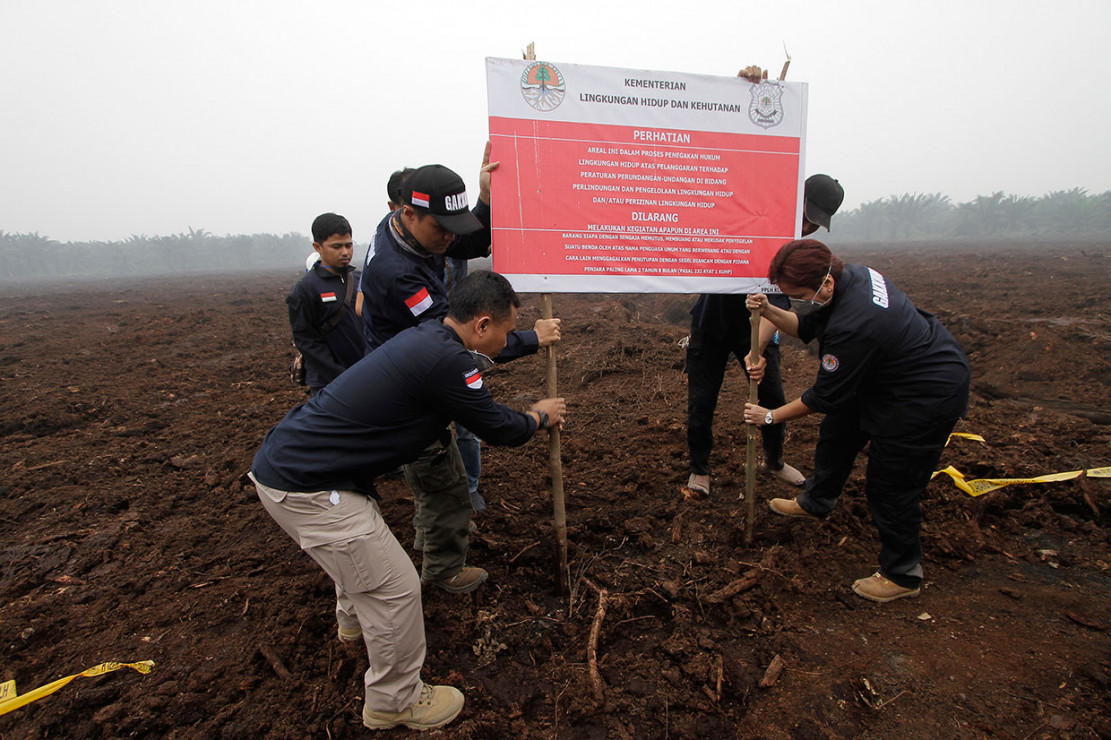 Four companies have, until now, been named suspects. "They are PT ABP (palm oil plantation) in West Kalimantan, PT AER (palm oil plantation) in West Kalimantan, PT SKM (palm oil plantation) in West Kalimantan, and PT KS in Central Kalimantan," he stated.
Penalty threats entail revocation of company licenses from local governments, civil lawsuits for compensation and restoration of scorched land, prison sentences and fines, as well as the confiscation of profits.
Sani further pointed out that three companies had lost their licenses in 2015 in forest fire cases. In the meantime, civil actions, from 2015 until now, have tried 17 companies in the court of law, of which the firms were set to pay damages to the tune of Rp3.15 trillion, or some US$226,800,000. "The civil actions are currently ongoing, and five of them are going through trial," he revealed.