Malaysia's government has agreed to abolish the death penalty in a move welcomed by human rights groups.
Capital punishment is exclusively carried out by hanging in Malaysia – a legacy of British imperialism – and is currently mandatory for crimes such as murder, terrorism, treason, kidnapping, possession of firearms and drug trafficking.
More than 1,200 people are on death row in Malaysia but could reportedly see their executions halted following the government move to scrap the death penalty.
Elections earlier this year saw the first regime change in Malaysia's history.
The ruling Barisan Nasional coalition – which had enjoyed uninterrupted power since the country's independence from Britain in 1957 – was voted out of office in favour of the opposition Pakatan Harapan coalition, which had promised human rights reforms.
"The cabinet has agreed to abolish the death penalty," the country's communications and multimedia minister Gobind Singh Deo said on Thursday.
"I hope the law will be amended soon."
Changes to capital punishment legislation could now be tabled when Malaysia's parliament next sits on Monday.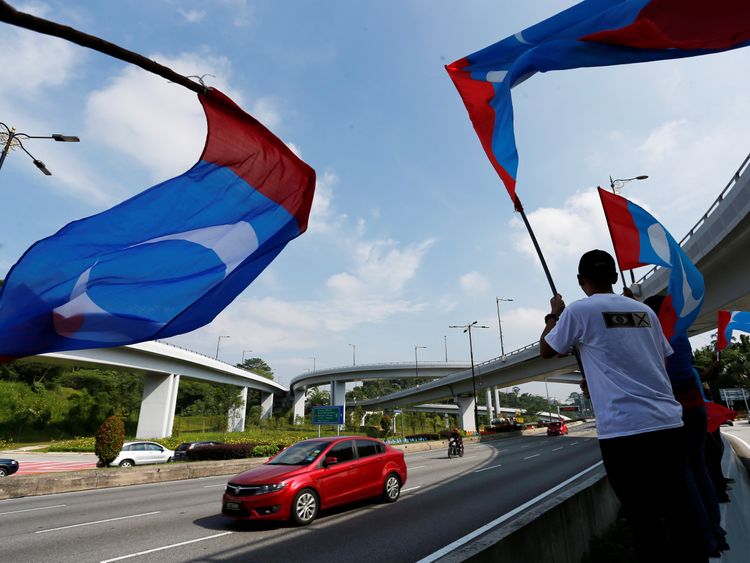 Many Asian countries such as China and neighbouring Singapore, Indonesia, Thailand and Vietnam still impose the death penalty.
Amnesty International hailed the abolishment of capital punishment in Malaysia as "a major step forward".
Secretary general Kumi Naidoo said: "Malaysia must now join the 106 countries who have turned their backs for good on the ultimate cruel, inhumane, degrading punishment – the world is watching.
"Malaysia's resort to the death penalty has been a terrible stain on its human rights record for years.
"In Malaysia death row prisoners are often cruelly kept in the dark about the outcome of their clemency applications and notified of their executions just days or hours before they happen.
"With a bill on abolition set to be tabled next week, we are calling on the Malaysian parliament to completely abolish the death penalty for all crimes, with no exceptions."
Other rights groups called on the government to use the moment to fight for the lives of those Malaysians currently sitting on death row in foreign countries such as Singapore.