The Philippines is the 69th happiest country in the world, according to a United Nations report released on the International Day of Happiness.
The country, with an average score of 5.631 in 2019, slightly moved from its place last year—at 71st out of the 156 countries ranked.
The Philippines ranked higher than its Southeast Asian counterparts like Malaysia (80th), Indonesia (92nd), Vietnam (94th), Laos (105th), Cambodia (109th) and Myanmar (131st).
The World Happiness Report 2019 used survey data asking citizens in 156 countries how happy they perceive themselves to be as well as measures such as life expectancy, income and social support.
SWS: Most Filipinos 'very or fairly happy'
According to a Social Weather Stations survey released Sunday, 87 percent of Filipino considered themselves "very or fairly happy." The polling firm noted that this is the "lowest in four years" since the 85 percent recorded in December 2014.
The same survey also found 82 percent "very or fairly satisfied" with the lives they lead.
Finland still the world's happiest nation
Finland ranked as the world's happiest country for the second year running with an average score of 7.769.
Nordic countries such as Denmark, Norway, Iceland also ranked up high on the list.
The following are the happiest countries in the world: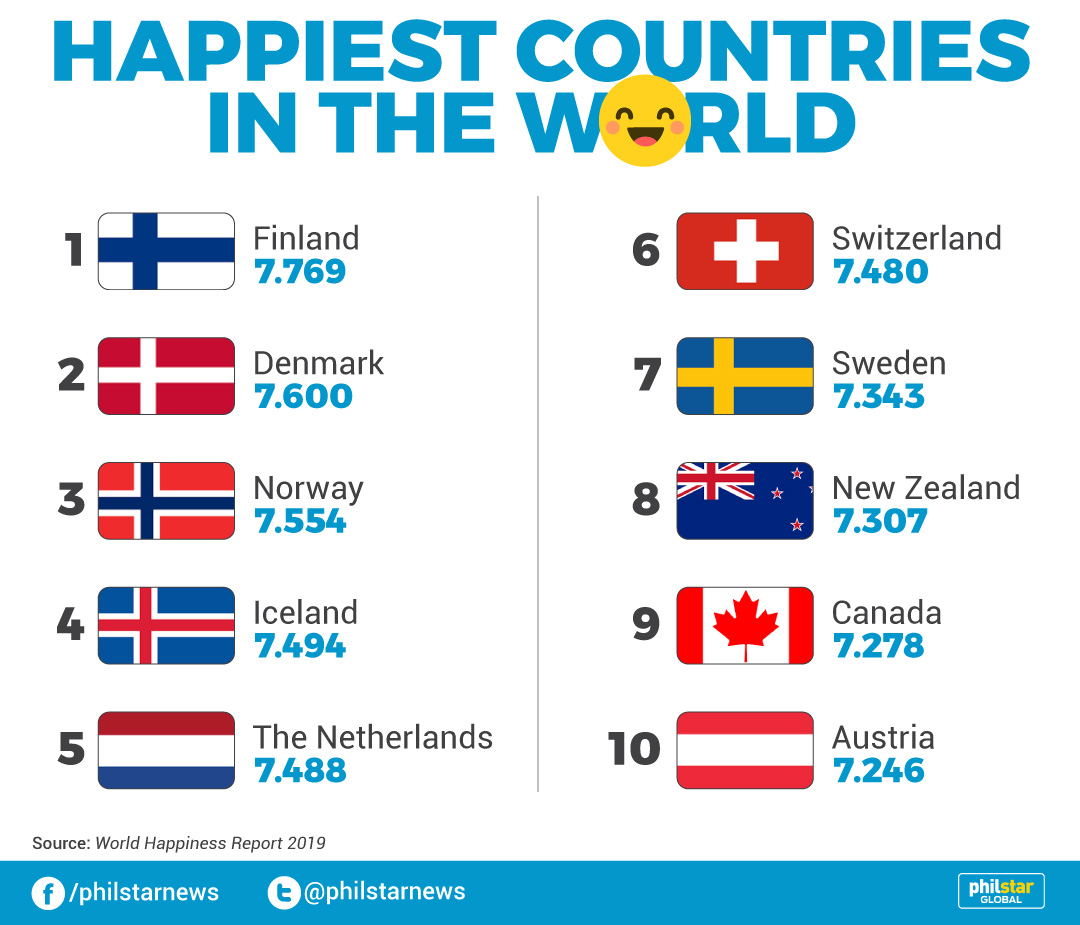 Meanwhile, war-torn South Sudan is the least contented nation. Other conflict-ridden countries such as Yemen, Afghanistan and the Central African Republic also featured at the bottom of the list.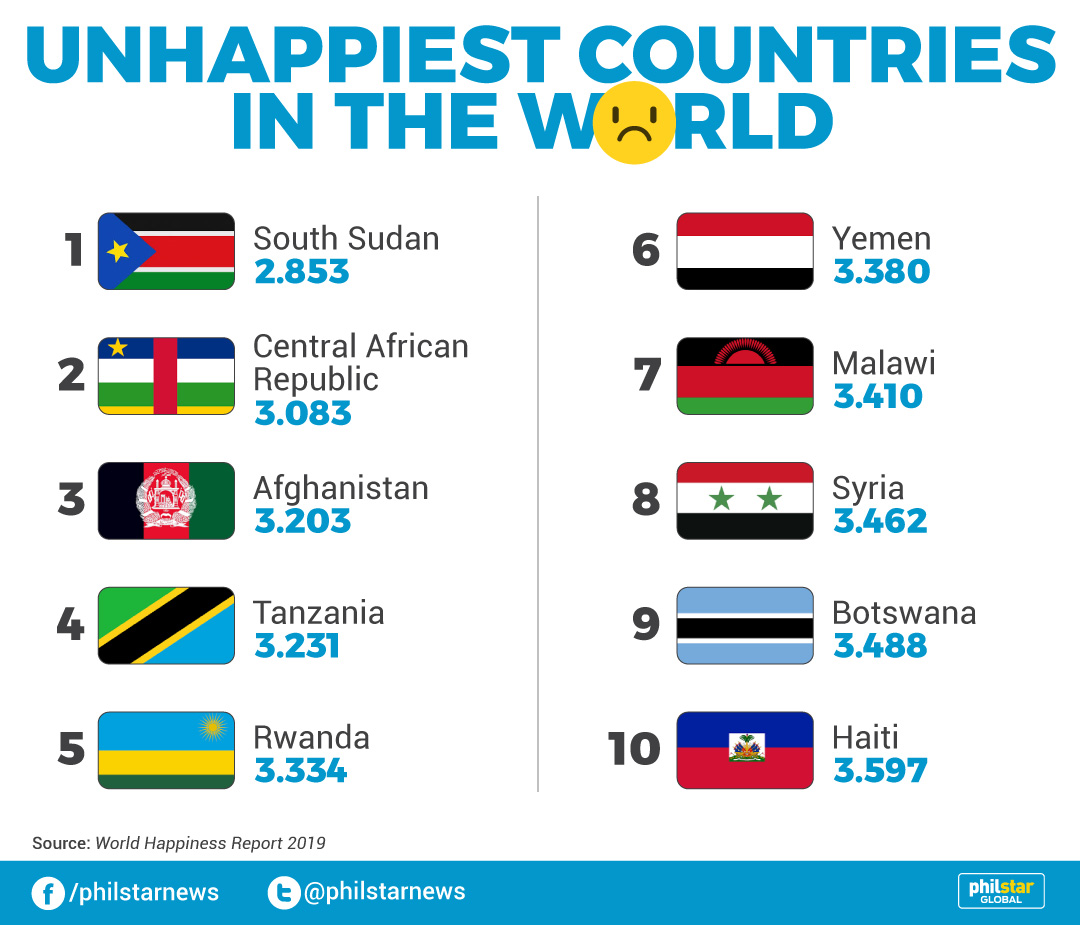 Source : Philippine Star