After more than two weeks of competition, the curtain fell on the 2023 Asian Games in a spectacular closing ceremony on Sunday night at the Hangzhou Olympic Sports Centre Stadium.
China, of course, dominated proceedings on home soil, topping the medals table for an 11th successive Games. The hosts' 201st gold, secured on the final day, left them two better than their previous best of 199 at the 2010 Guangzhou Asian Games.
But the 19th Asiad was also Hong Kong's most successful in history, bearing 53 medals in total – eight of them gold, 16 silver, and 29 bronze. The city was ranked 10th by total medal haul, and 12th by number of golds.
Many of Hong Kong's athletes had already left Hangzhou. But those who stuck around – including Xiangqi (Chinese chess) player Wong Hok-him, who was chosen to be flag bearer for the city's delegation – witnessed a showcase of cutting-edge technology, just like at the opening ceremony.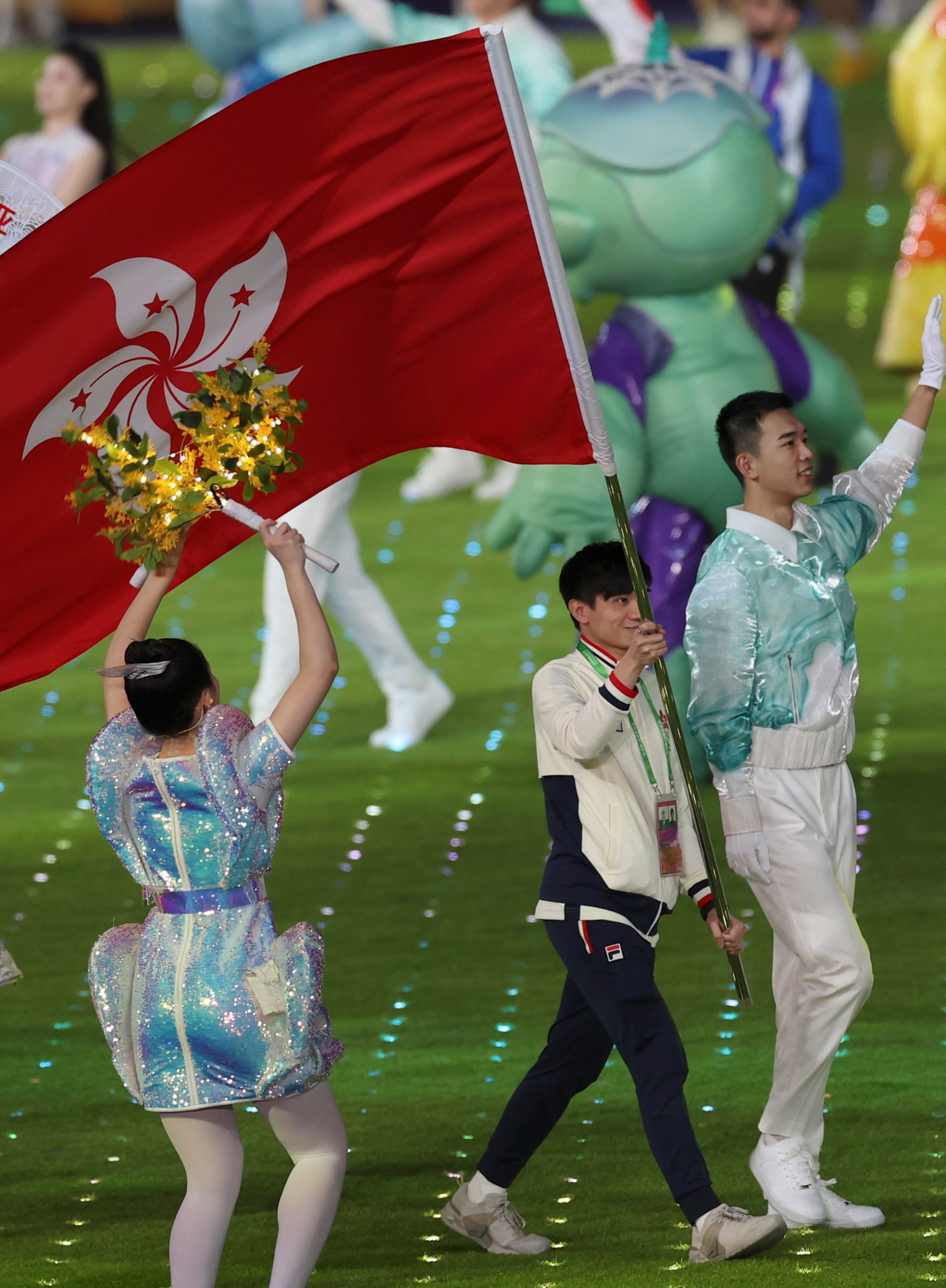 Flag bearer Wong Hok-him leads the Hong Kong delegation at the closing ceremony of the Hangzhou Asian Games. Photo: Xinhua
The giant digital torch bearer returned to extinguish the flame of the Asian Games cauldron, while there were some impeccably choreographed routines from the more than 2,000 performers on hand, with a "digital turf" underfoot covering the pitch, which weaved in plenty of CGI wonder.
Organisers also paid tribute to the athletes and volunteers, and emphasised the notion of future reunion, rather than saying farewell.
Here's how it all unfolded, in front of China's second highest leader – Premier Li Qiang – who was watching at the stadium.
Reporting by Joshua Ball, Paul McNamara, Kathryn Giordano, Tom Bell, Harvey Kong, and Nicolas Atkin.
Source : SCMP