Qantas' senior vice president for Asia, John Simeone, has returned to the region as the Australian national carrier continues to restore its international network.
Simeone has returned to Singapore, where he steered Qantas's commercial, financial and operational performance across Asian markets before Covid-19. He returns with an expanded remit, including Japan, India and South Korea.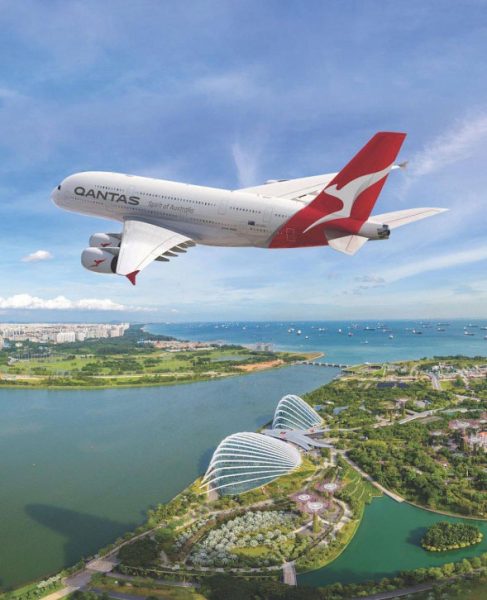 With nearly 30 years in the aviation industry, Simeone's experience includes roles within commercial, sales, network planning, tourism development and operations.
He returns at a pivotal time as Qantas accelerates through its recovery from Covid-19. The airline has launched new routes in the past few months, including from Seoul to Sydney and Jakarta to Melbourne.
Flights from Tokyo to Melbourne and Brisbane and from Hong Kong to Melbourne have resumed for the first time since before Covid, and Qantas continues to upgrade its cabins on Airbus A380 aircraft that fly through Singapore.
Qantas launched a Red Tail Sale last week for its A380 flights from Singapore to London, with return fares sold from SGD1,225*. The sale will run until Tuesday, 18 July, across Economy, Premium Economy and Business cabins for varying travel periods in 2023 in 2024. Customers can book at qantas.com/sg or through Travel Agents.
The airline is also adding more flights from Asia to Australia later this year as it restores capacity in line with strong travel demand and the broader recovery of the aviation industry.
From late October 2023:
• Shanghai-Sydney will resume for the first time in more than three years with daily A330 flights.
• Hong Kong-Melbourne will increase from four per week to daily.
• Flights from Japan to Australia will double, increasing from 14 to 28 per week, offering the choice of
four daily flights from Tokyo from late November.
• Delhi-Melbourne will increase from three to six per week over the peak Australian summer season.
• Singapore-Melbourne will increase from 10 to 14 per week from 31 March 2024.
• Singapore-Sydney will increase from 14 to 15 per week from 31 March 2024.
Simeone will also continue to work with trade partners on the rollout of its Qantas Distribution Platform in Asia. The platform is designed to enhance the service agents provide to customers with a wider range of products, including special offers for Qantas Frequent Flyers, ancillary products and dynamic commission opportunities.
In returning to the region, Simeone said he looked forward to further strengthening the Qantas brand and its relationships across Asia.
"Asia is an incredibly important region to Qantas, both geographically and commercially," said Simeone.
"With international travel rebounding so strongly, our teams are focused on reconnecting with our key partners and customers across the region."
The airline has recently started to roll out a multi-million-dollar investment in new menus, larger meals and premium produce across all cabins in its regional, domestic and international network, including on flights from Singapore.
Source : TTRW