When Yoshitaka Shinohara first met Victor Wu, the chief executive and founder of big data firm Vpon, he tried to convince the latter not to make a big mistake.
"He was thinking about setting up a Japan operation, and I told him not to do it," Shinohara, chief strategy officer (CSO) for Vpon, recalls. "The Japan market is really complicated – it's very closed and not diverse. Many other foreign companies have failed to set up here."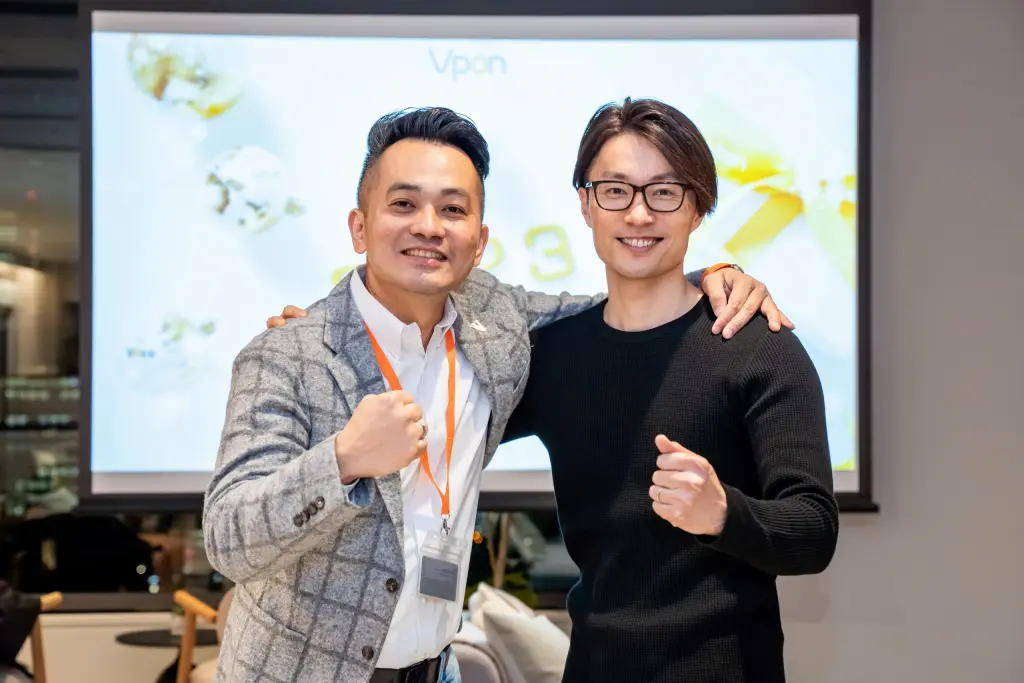 Nevertheless, Wu took an interest in Shinohara – who was himself looking for new career opportunities – and kept up an ongoing conversation. Over time, the two men found a lot of common ground.
"I also loved Taiwan, and I liked Victor's character – we had chemistry," Shinohara says. "We had a conversation about setting up a successful company in Tokyo, and eventually we decided to set up Vpon's Japan business unit in 2014."
Twists and turns
That first conversation between Shinohara and Wu took place in 2014, roughly six years after Wu first founded Vpon in Taiwan.
In 2007, fresh off a win in a UK entrepreneurship competition, Wu began building a mobile coupon business for merchants. When the business unexpectedly stalled, he reinvented the company into Vpon, a mobile advertising firm that has since evolved to leverage data analytics and artificial intelligence.
"What differentiates us is that we're all about a one-stop solution for any data-related needs, which makes it all easy for our clients," says Shinohara.
In those early days, Vpon originally focused the majority of its development efforts on its Taiwan office. However, after the 2008 financial crisis, stricter data regulations within the immediate region made it difficult for the company to access the key third-party data it relied on.
Despite these difficulties, the firm's top management never lost sight of its overarching goal to become a leading global data company in Asia, says Shinohara. As a result, the team spread its attention to other markets – enter, the Japanese unit.
Cracking Japan
Thanks to its start as a mobile advertising company and surging smartphone usage across Asia Pacific, Vpon had reams of geolocation, mobile device, and transaction data at its fingertips. All of this enabled it to build a comprehensive database of information that it could then use to help clients better understand their customers.
In particular, Vpon had a lot of travel-related data that it leveraged to build up its Hong Kong and Taiwan businesses.
"When we started in Hong Kong, we focused on helping local businesses target inbound travelers from China, Taiwan, or Japan traveling to the city," says Shinohara.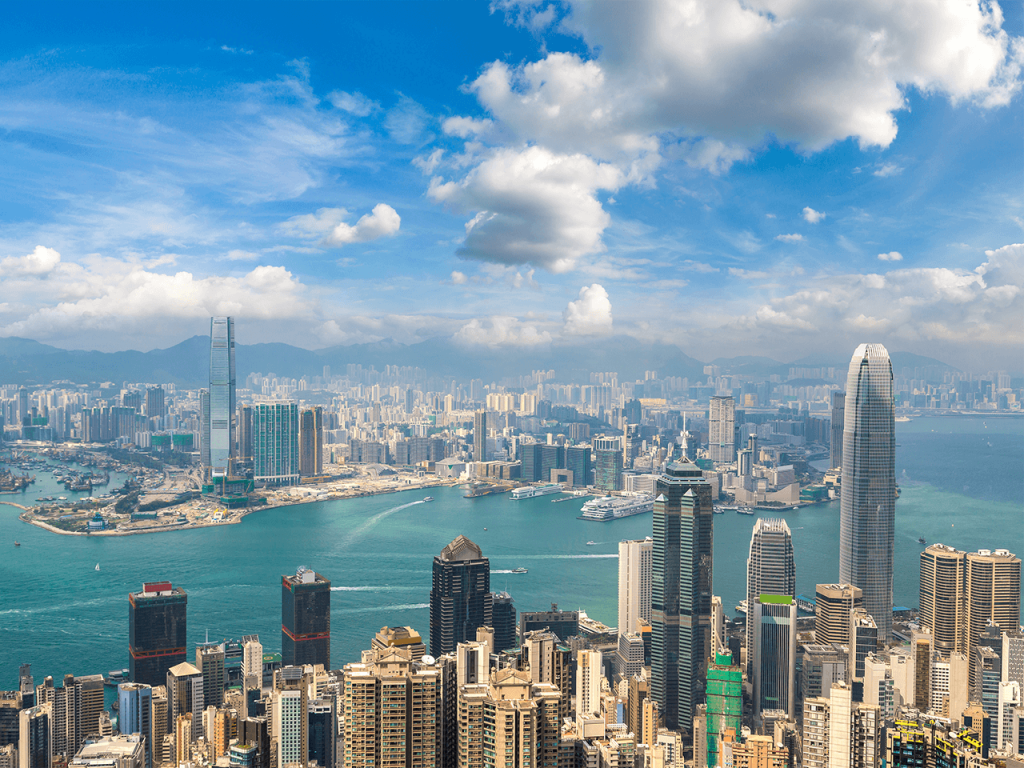 As he noticed how effective this travel-focused strategy was, he realized a similar tactic could be applied to Japan, as Vpon already had data on travelers from all around Asia.
"That kind of data is very juicy for the government, specifically the 300 destination marketing organizations that exist throughout Japan," he says.
Around the same time, Japan was undergoing a shift as the traditional tourism sector was looking to catch up with digital marketing trends. Additionally, Japan had relaunched its Cool Japan campaign in the ramp up to the 2020 Olympics.
The government had also set the goal of having 60 million travelers by 2030, he explains.
This environment, coupled with Shinohara's close ties to the advertising ecosystem, helped him gain inroads with some government organizations. Eventually, this culminated in a 2018 partnership with the Japan National Tourism Organization (JNTO), the body in charge of spurring the country's travel industry.
The JNTO partnership marked a turning point for the company, as it not only helped the firm crack Japan, but also helped legitimize and showcase Vpon's capabilities to other clients.
As a result, the door opened to one of Vpon's most important clients: the Osaka Convention and Tourism Bureau.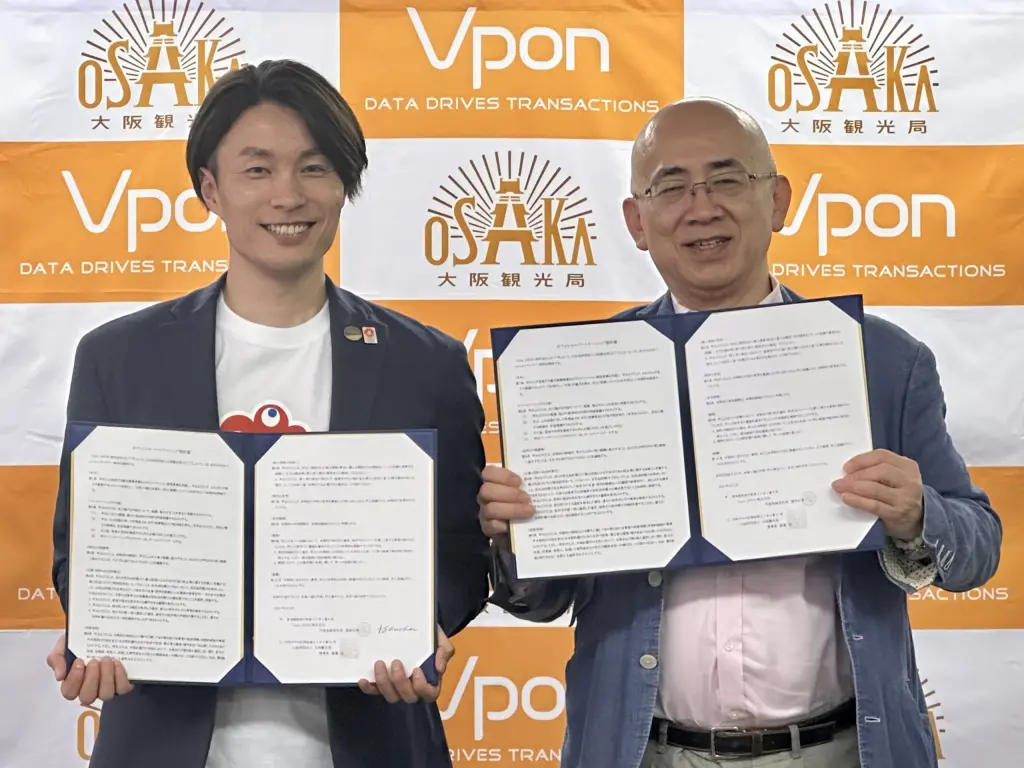 This collaboration was particularly noteworthy because of how initial expectations were laid out.
"In the beginning, the organization expected most travelers to be from abroad, but our data showed that the most activity was coming from domestic travelers," explains Shinohara. "Once we had the organization's trust, we could provide this fundamental data and help them improve targeting efforts."
A travel-oriented strategy
Vpon's experience in Japan not only helped establish the company's presence in East Asia, it also helped prove the suitability of its travel-oriented approach to expanding into new markets.
Over the next two years, the company has plans to strengthen its push into Southeast Asia with regional offices in Singapore and Thailand.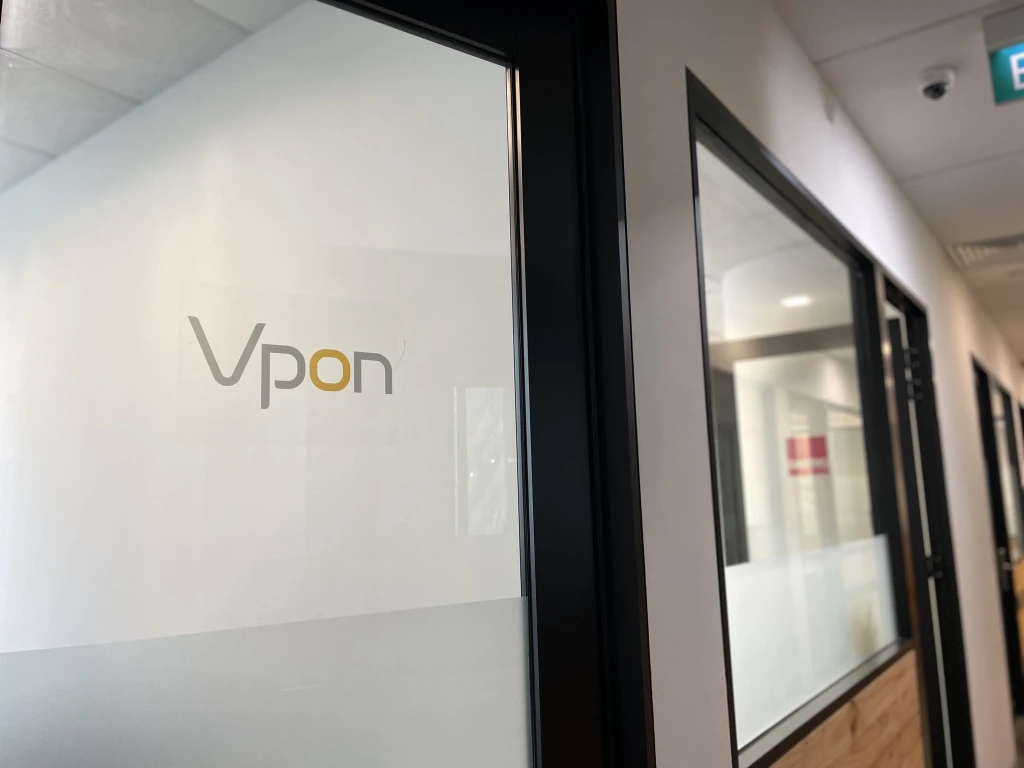 "Asia is a major market in our global vision," says Shinohara. "Economically speaking, Southeast Asia is one of the fastest growing areas of the world right now, with huge populations and potential."
Thailand is a major destination for travelers in the region and the rest of the world, while Singapore was chosen because of the maturity of its digital and regulatory sectors, especially when it comes to AI, he adds.
"Based on our experience over the last decade, we really want to replicate our experience as a private firm working with all kinds of companies, governments, and institutions across Southeast Asia," Samson Chan says. Chan oversees the Southeast Asian market for Vpon and is the firm's director of business and partnership.
"Post-Covid, we see a lot of companies – especially in travel – who want to digitally transform, and our data platform and activation will be of huge benefit to them."
Tried-and-tested wins
All told, Vpon's game plan has worked well so far, and Chan believes that continuing with this tried-and-tested approach will yield positive results in the coming years.
Further down the road, the firm is exploring how it can work with the private and public sectors to incite further collaborative development on data privacy, open data, and digital investment.
"The next step is figuring out how to quickly grow this concept out in the rest of the world," concludes Shinohara. "That solution will be rooted in technology – in AI, big data, and the cloud – and that will be an important message for the other markets.
Source : Techin Asia