"Hope we brought some smiles on the faces of our people," says man of the moment Rajapaksa
Colombo (17/09 – 25.00) The economic crisis has formed the backdrop for much of Sri Lanka's Asia Cup campaign. But their brand of cricket and some landmark wins – like the ODI series triumph over Australia at home and now the Asia Cup title – have come as a balm. On Sunday, in fact, the Sri Lanka women's team were crowned Asian netball champions. For a people desperately seeking solace through sporting glory, this was a night to remember.
For the cricketers, it was not just that they won, but the manner in which they managed to turn the screws. Written off at the halfway mark of their innings, with 67 for 5 on the board, Sri Lanka launched a sensational comeback courtesy Bhanuka Rajapaksa and Wanindu Hasaranga. The pair put on 58 off just 30 balls, which eventually pushed them to 170 for 6, which proved 23 too many for Pakistan.
"We always wanted to show the world – a couple of decades back, we had aggression in our side, and we wanted to create those moments [again] as a unit," Rajapaksa said after the win. "Looking forward, we want to keep up this momentum ahead of the World Cup. With the crisis happening back home, this is a tough time for all the Sri Lankans, but hope we brought some smiles on the faces of our people. This is to the whole nation; they were waiting for this for so long."
Smiling beside Rajapaksa was his captain, Dasun Shanaka. In his hour of glory as a leader, he heaped praise on the team for responding so well to some tough backroom words after being ambushed by Afghanistan on the opening night.
"After that first loss, we had a serious discussion," Shanaka revealed. "We knew we had the talent, but it was about applying those in game scenarios and all the players stood up. It's the environment we created as a team and coaching staff that has paid off."
While at it, Shanaka also gave a message back to the fans. It seemed more like a plea. "Believe in our cricketers," he said. "A lot of bad things are going around. As cricketers, they too should enjoy their lives as well, not spreading bad things. They have private lives too. Keep believing, that is the key. As a captain, I give confidence to the players, [whatever] I can. I can't ask more than that."
Those weren't empty words. Shanaka's motivational skills were tested at different times in the final. In the very first over of their defence, a nervous Dilshan Madushanka conceded nine runs without bowling a single legitimate delivery, with a free hit to follow.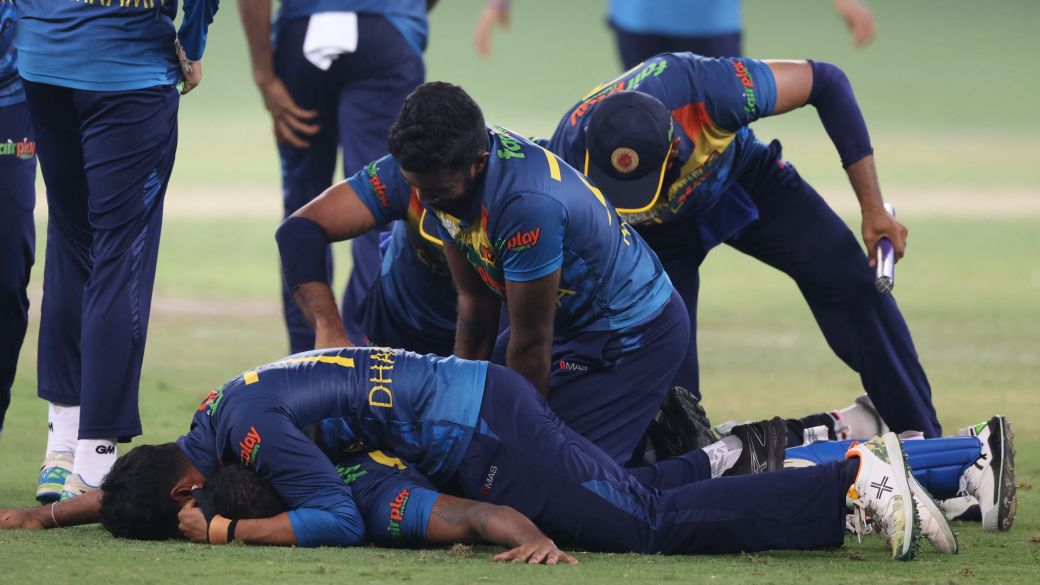 At one point, even as the wicketkeeper and several fielders ran to Madushanka with suggestions, it needed a polite hand gesture from Shanaka and some words for the players to disperse and allow the nervous bowler some breathing space. He held his composure thereafter to concede just three more in the over.
Madhushanka has been one of their standout bowlers in the competition. The 21-year-old left-arm swing bowler is just six T20Is old, but has pace, and the ability to curve the ball back in late to the right-hand batters. His new-ball partner Pramod Madushan isn't as young at 28, but is new too – Sunday was just his second T20I. But, under pressure, Madushan, skiddy and with the ability to hit the deck hard, dismissed Babar Azam and Fakhar Zaman off consecutive deliveries to dent Pakistan early.
If it wasn't for injuries to Kasun Rajitha and Dushmantha Chameera, it's possible this unlikely pairing may not have shared the new ball; perhaps they may not even played at all.
"Madushan brings promise, skill and maturity," Shanaka said. "We knew him from the start of his domestic career, but we had to take a risk to get the rewards. Madushan's skills were there [to see] and he's got a good career ahead. Glad he delivered in just his second game; glad he rewarded us for the risk we have taken [in picking him]."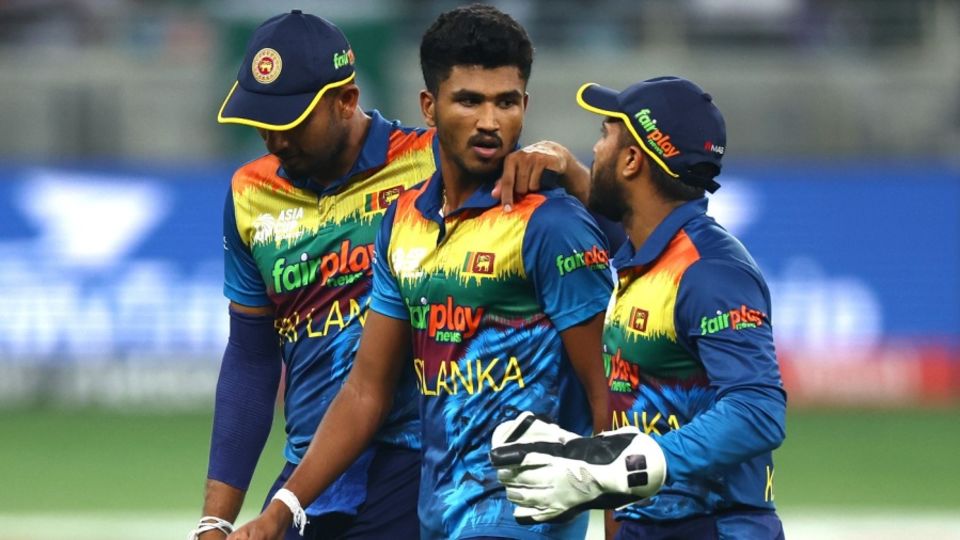 Shanaka was confident the win has the ability to be the stepping stone for greater things. For starters, he wasn't fussed about playing the opening round of the T20 World Cup despite being Asian champions. Secondly, he was hopeful that this could be the turnaround that Sri Lanka cricket, which has seemingly been in a transition phase for a long time now, has been looking for.
"Even two-three years back, the team used to play good cricket, but the winning factor wasn't there," he said. "This could be the turnaround in our cricket, this lot can continue to play for five-six years, which is a very good sign as well."
Shanaka's humility came through when he was asked about his thoughts on Sri Lanka being unlikely winners, and how all talk had been about the Asia Cup being a mini-India-Pakistan series.
"It's not like that," he said with a smile. "When it comes to India-Pakistan, we know it's a different game. Our cricketing history is also good, so we didn't have anything to prove about us being a good team. The only thing is we weren't probably ranked high enough, but with this team, we can do better and become that high-ranking team [we aspire to be]."